Studio 19 offers a giclée printing service for fine art reproductions and digital art/photography.
 Our giclée printing is undertaken on the Epson Stylus Pro 7900 –  24" wide format printer, utilising the Epson UltraChrome HDR (High Dynamic Range) high density pigment inks. The Epson UltraChrome HDR ink set consists of eleven ink cartridges; photo black, matte black, light black, light light black, cyan, light cyan, yellow, vivid magenta, vivid light magenta, green and orange, which enables an extremely high level of colour accuracy due to the expanded colour gamut and deeper blacks. Lightfastness ratings for Epson UltraChrome HDR inks under glass and under normal indoor conditions is up to 200 years for colour and over 200 years for black-and-white prints.
We look for the best image quality and long life expectancy when selecting the media we use for giclée printing.
We use a variety of Museo, Moab and Japanese digital fine art media papers;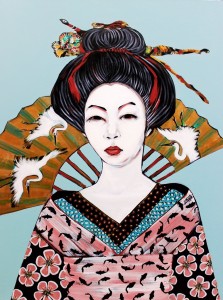 o   InkjetPro Elite Highly Textured Fine Art paper, 320gsm, 100% Cotton.
A wonderfully made French Cold Press Textured art paper with the sharp random texture and more flexible nature that only cotton rag can give. Designed for fine art reproduction.
o   Museo Silver Rag, 300gsm, 100% Cotton.
Reaching for the highest level of photographic artistry? Museo Silver Rag paper enables you to print and preserve your work in an optimal way, showing extraordinary depth and detail along with the semi-gloss finish of traditional fibre-based photo paper.
o   Moab Entrada Natural, 190gsm, 100% Cotton Rag Paper.
Entrada Rag Natural is an award-winning art paper. This naturally acid and lignin-free paper offers an expanded colour gamut, and natural contrast.
o   Moab Lasal Exhibition Luster, 300gsm.
Moab Lasal Exhibition Luster is a professional inkjet photographic paper and one of the highest performance resin coated products available.
o   Museo Portfolio Rag, 300gsm, 100% Cotton.
Museo Portfolio Rag combines an extra smooth cotton base with an advanced coating to produce a paper that feels luxurious and provides world-class image quality. Use Museo Portfolio Rag when you need exceptional tonal range on a surface that will not detract from your images. Crafted for professional use, the 100% cotton base is pH-neutral, acid free, and brightener free, which means your gallery-worthy images will retain their bold colours and tonal subtleness for generations.
o   Moab Slickrock Metallic Pearl 260gsm Photo Paper.
Designed for photographers seeking to enhance their images with a metallic look, Slickrock Metallic Pearl transforms an image into a lifelike, almost 3D quality. Black & White images shine on this paper producing deep dark blacks and ultra-bright highlights.
o   Moab Slickrock Silver Metallic 300gsm Photo Paper.
Slickrock Metallic Silver is an ultra-shiny, true metallic inkjet paper for jaw-dropping image reproduction. Slickrock Metallic Silver adds unprecedented depth to an image, featuring exceptional reflective shine. This metal-like surface produces images that jump off the paper.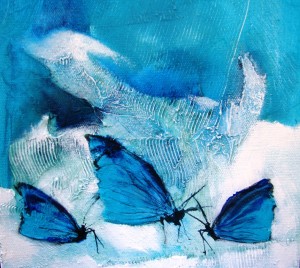 o   Moab Lasal Photo Matte 235gsm.
Lasal Photo Matte is a double-sided bright white matte paper perfect for general photo printing, portfolios, proofing or any other application requiring an inexpensive paper which prints as well as most expensive art papers.
o   Moab Moenkopi Kozo 110gsm Japanese Washi (made from Mulberry).
Kozo features the smooth surface of a hot press art paper without losing the sensual nature of traditional Japanese Washi. Moenkopi papers have been treated for use with dye and pigment inks for a sharp image structure but maintain the exquisite feel expected from a fine Japanese Washi paper.
Home