Catherine Dunn 

     
Catherine's eclectic and ever evolving style incorporates tactile, almost sculptural multimedia fusions, refined intaglio print making and acrylic painting that shift from strikingly vivid figurative works to purely abstract compositions, as can be   appreciated in such works as "After the show" and the cool tones of "Heavenly lake". There are many underlying themes captured within Catherine's work at different times and in different contexts,  but the most recurrent and persistent are "holding on", "letting go" and "ascension". These concepts, when they appear, are oftentimes expressed in the subtle allegory of balloons and ladders. They symbolize ever evolving transformation and growth.
"Art is an expression of my spiritual journey", says Catherine, "I don't always know where  a work will lead me, and I remain detached from the end result. It is being immersed in the creative process itself that enables progress to be made."
Murray Dunn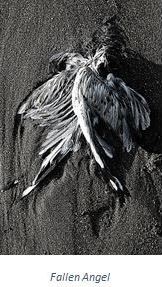 Murray's interest in digital photography has led him to explore the avant-garde genre of digital art. Being able to shift between "grunge" type renderings, as in "Fallen Angel", to softer, more "painterly" renderings as shown in "Harakeke", gives Murray the flexibility to approach his subjects from multiple stylistic perspectives.
"Digital Art software enables the extraordinary to emerge from the ordinary"
Home